The highest rated employment agency in Utah
Award-winning approach to Staffing Services
We connect business with employees who belong there.
Your Employment Solutions (YES) has been connecting skilled workers with quality jobs in Utah since 1995. YES is not an average employment agency, we work to customize the staffing experience for businesses and job seekers alike and offer them the opportunity to be a part of a staffing services process that meets individual needs.
The YES mission is to, "Deliver the right people, on time, the first time." Instead of supplying businesses with any person that that might fit a job's requirements, we strive to connect businesses with employees who genuinely belong there. We know it's important to deliver the right people to the job, and we stand by that in practice.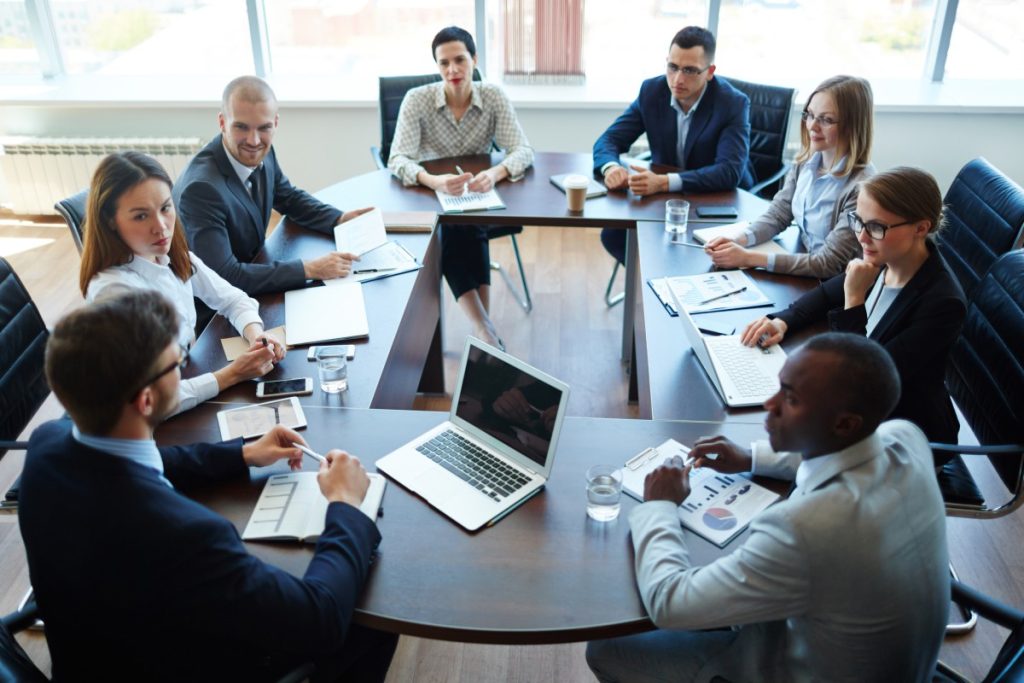 We are national experts in high-volume contact center, administrative, and professional recruiting. We'll send you the employees you need to offer your customers exceptional service, every time.
We know construction requires tough, skilled people to get the job done–and we have decades of experience successfully providing staffing agency services to for employers all over Utah.
We actively source, recruit, and onboard quality workers with the proven work ethic and skills needed to be successful in our essential manufacturing industry.
"We have utilized Your Employment Solutions to assist us with our seasonal labor needs since 1997. During this time, we have found their staffing business services to be of great benefit to us.

Their staff is dedicated and responsive to our needs. They screen and orient applicants to prepare them for work here. The employees they provide us are generally skilled and qualified for the positions we have. Payroll has been timely and accurate, and the YES staff also reacts quickly when we need special check processing.

Overall we are very pleased with the staffing services provided by YES. Our affiliation with them has been vital to our ongoing growth and success."
Temporary, Long-Term, & Seasonal Staffing
We place jobseekers in temporary, long-term, seasonal, and direct-hire positions in many industries, including the following:
We place reliable, dependable and competent people in assembly worker positions. We know you're looking for someone physically capable who can work at a fast pace while still maintaining quality control. When looking through potential employees, the people that stick out to us are the problem solvers who work well with a team and have an acute attention to detail. Each business that comes to us is different, but we know that in many workplaces Assembly Workers will be expected to learn how to complete multiple parts of the assembly process, and we look especially for flexible employees who would be ideal in that scenario. Depending on the company, technical and mechanical knowledge can be helpful skills as well.
An equipment operator must be mechanically inclined and in most positions, they must have prior experience operating the required equipment. Many businesses require that the operator has a clean driving history with no moving violations or DUIs. Equipment operators should be prepared to work outside and in varying weather conditions. They will ideally have a good knowledge of how to repair and clean the equipment they're working on. Good coordination and general awareness of safety procedures and best practices are necessary for anyone operating equipment.
Packaging workers must be able to pay attention to multiple variables at the same time while performing their job. Moving quickly and efficiently is an important part of the daily routine of a packaging worker. When we screen jobseekers for packaging worker positions, we look for people who are able to maintain quality control, keep focus and attention to detail in their own work and the work of others, as some businesses require packaging workers to inspect both their own production and the production of their coworkers. Depending on the position, it may also be important to be able to routinely lift 25 pounds or more.
Many of the qualities we look for in a Heavy Equipment Operator are similar to those we look for in general Equipment Operators. We expect jobseekers for these positions to have prior experience with the machinery they will be working on and to have a good knowledge of how to fix and clean the machinery. Many companies require Heavy Equipment Operators to be willing to work both outside and inside in many different weather scenarios. It's absolutely necessary for Heavy Equipment Operators to have a stellar safety record at previous jobs as well as in their personal driving history. They should be aware of the dangers involved with operating heavy equipment and working in an environment that potentially has more machines operating than just theirs. An awareness of their surroundings and the safety of others is a hugely important attribute that we look for when trying to find the perfect candidate for a company.
Your Employment Solutions looks for qualified candidates who are reliable, dependable and able to work as a team. We know businesses search for employees who are quick learners, have an eye for detail and are focused on the task at hand. Production Workers should be in good physical shape; at many companies workers may have to stand for long periods of time and may be required to lift items weighing more than 25 pounds. Good hand-eye coordination and manual dexterity are also skills we screen for when searching for the perfect production worker. Someone who is generally comfortable with machinery and mechanics can also be something companies look for in an ideal candidate.
We know businesses want customer service employees who can be the friendly face of your company, even when (or especially when) things don't go as planned. A good customer service employee is knowledgeable about the company they represent and can speak clearly and effectively about the services they provide. They are go-getters who can resolve problems and find solutions with little guidance. Good judgment is an important quality we search for when looking for a successful customer service employee. An excellent customer service employee will not only maintain your current business by keeping customers happy but attract new customers by being passionate about the company they work for.
 
A line worker must be exceptional at working in a team environment since they will be working with so many other people to create a product. Focus and attention to detail are imperative since workers will likely be performing repetitive tasks. It's important that quality is assured throughout the whole day. An ability to switch focuses and tasks is also a highly desirable skill. Workers may or may not switch places within their assembly line, and must be prepared either way. Someone who can complete repetitive tasks but transition smoothly to another task is an excellent candidate.
We are dedicated to your growth & success
Smarter Staffing Decisions
with YES